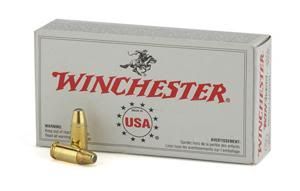 Hey guys, I just ran across a great deal on 9mm ammo. You can get some Winchester 147 gr. BEB 9mm ammo for under $8 per 50 rd box.**   The shipping on 1000 rds will cost about $11 but even still, that's quite a bit cheaper than even wolf ammo. As of right now, this ammo is on backorder and will be available on Jan 5, 2011. As you can tell, it is going pretty quick, so grab it while it is at a great price.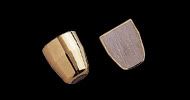 Just as an FYI on this ammunition, the 147 grain bullet is a little heavier than the more common 115 grain, and the bullet is BEB or Brass Enclosed Bass. Apparently the BEB eliminates lead vaporization at the base which in turn eliminates barrel leading. From the reports I have read, it is very accurate however I have not tried it yet. From the other sites I have seen that sell this ammo, this seems to be about $10 less per 50 rd box so get it while you can!**
**UPDATE: It looks like it may have been mispriced because it is now up to about $14 dollars a box which is still not bad. Congrats to those that got it for the $8 price!!